Pizza Toppings
Finding the best Pizza Toppings can involve a lot of trial and error, but it's also a lot of fun. Thankfully, it also means eating a lot of pizza whilst you come up with your perfect pizza topping!!
If you've made the effort to master a pizza dough recipe and also a pizza sauce you need to make the whole pizza unforgettable by using a great combination of toppings.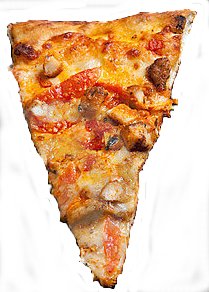 There are so many different toppings that can be used and the varieties are only limited by your imagination - and what you have in the refrigerator or pantry. But by thinking ahead and planning to have pizza your choices are unlimited.
Regardless of whether you use homemade dough and sauces the toppings are the "make or break" ingredients. Even a basic store-bought base or pita bread can still taste fantastic if you top it correctly.
You have to remember when choosing your toppings that you don't overload the pizza with flavors. Often the simplest ingredients work best, especially when teamed with a tasty, flavor-filled sauce.
Pizzas laden with toppings also take longer to cook as the heat has to get through and cook everything. This is when it is even more important to use a warmed pizza stone or a pizza oven.
*Tip: Be sure your sauce and toppings will work together well. You don't want to team a barbecue sauce with a highly spiced meat topping!
Simple toppings for pizza ideas:
Roasted sweet potato, spinach, fetta and olives
Ham and pineapple
Bacon and cheese
Meat lovers - ham, salami, bacon, chicken and barbecue sauce
Chicken and mushroom
Prawns, olives, fetta
Italian sausage, grilled eggplant, cream cheese
Chicken and bacon
Or you can mix and match for amongst these possible toppings:
Anchovies
Jalopenos
Salami
Sausage
Capers
Pineapple
Mushrooms
Prawns
Chicken
Bacon
Roasted Sweet Potato
Roasted Pumpkin
Eggplant
Zucchini
Sun-dried Tomatoes
Cream Cheese
Fetta Cheese
English Spinach
Red or Green Peppers
Spanish Onions
Lamb
Artichokes
Asparagus
Fresh Herbs, basil, oregano, rosemary
What is Your Favorite Pizza Topping?
For goodness sakes, don't keep it to yourself. Share this wonderful topping ideas so we can all try it!
What Other Visitors Have Said
Click below to see contributions from other visitors to this page...

Toppings for Pizza
There are lots of wonderful toppings for pizza. My family favorite has been nicknamed our "Greek pizza". Every time I am cooking roast lamb I make …
More Delicious Toppings
Back to the top of Pizza Toppings